I'm purchasing a 2002 2.5S w/in about two weeks...
- mystic green/blond
- auto tranny
- completely stock
- 107,000
I did some research before agreeing to purchase, and I must admit I was superr leary about this buy. There is sooo much negative press online about these cars.
I figured that those with the horror stories must have somehow chosen not to respond to the numerous recalls and TSB's, and that perhaps this is why they have so many issues with O2 sensors, cat converters, head gaskets, etc.
Anybody wanna chime in on that?
I'm buying out the sellers loan balance...
ORIGINAL: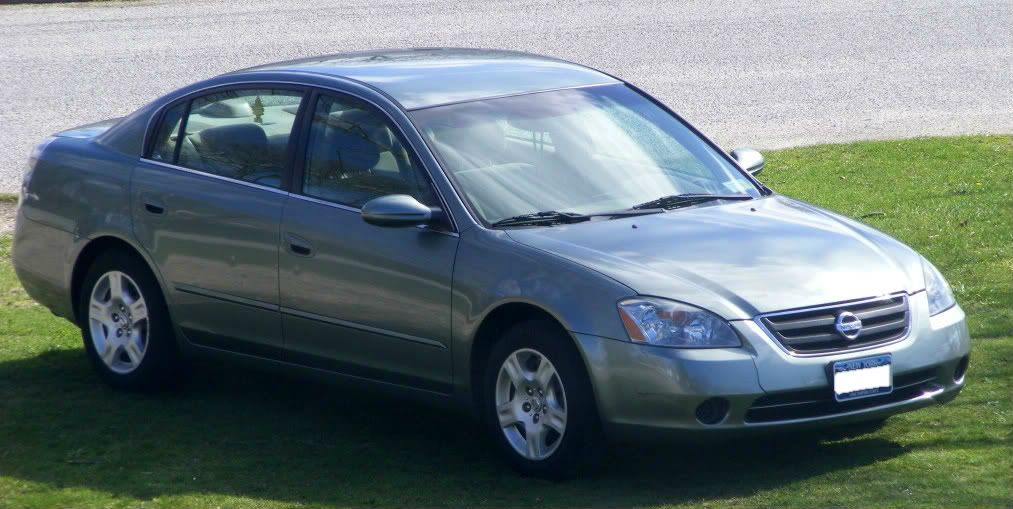 Planned modifications... Performance/Handling

:

-

DONE

: aftermarket header (must get rid of the OEM time-bomb!!)

-

DONE

: aftermarket exhaust piping (need larger diameter pipes)

-

DONE

: catback exhaust (since everything else is getting done...why not??)

-

DONE

: cold air intake

-

DONE

: coilovers (but they're adjustable...so is it ever really

DONE

?)

-

DONE

: 18" Gold wheels

- custom turbo

- BBK

Interior

:

- swapping out the LED's in the gauges to all white

-

DONE

: also swapping out all interior lights to white LED

- some switches...maybe something that kills the fuel pump if I want to turn it off (security reasons)

- rear door skins from a bose equipped vehicle (rear speaker openings w/out cutting/fabrication...i think)

In Car Entertainment (ICE):

- aftermarket speakers in all the factory locations

-

POSTPONED

:

a different OEM head-unit (with 6 disc changer, front aux input, and remote control...if that exists)

OR...

-

DONE

: aftermarket headunit as long as it has lights that match the funky OEM amber dash lighting (preferably Pioneer)

Exterior

:

-

DONE

: debadge the trunk-lid...possibly keeping the Nissan badge, or using one from another model

-

DONE

: trunk keyhole delete

- front lip...possibly nismo

- new front bumper...modified OEM

-

PURCHASED

: OEM mudflaps

-

DONE

: hood-struts.

Safety/Security:

-

DONE

: HID headlights

-

DONE

:

OEM or aftermarket foglight setup

w/

OEM switch

-

PURCHASED

: side marker lights w/ LED bulbs (on with parking lights and functioning as a signal repeater)

-

PURCHASED

: aftermarket alarm

CURRENT SHOT(s):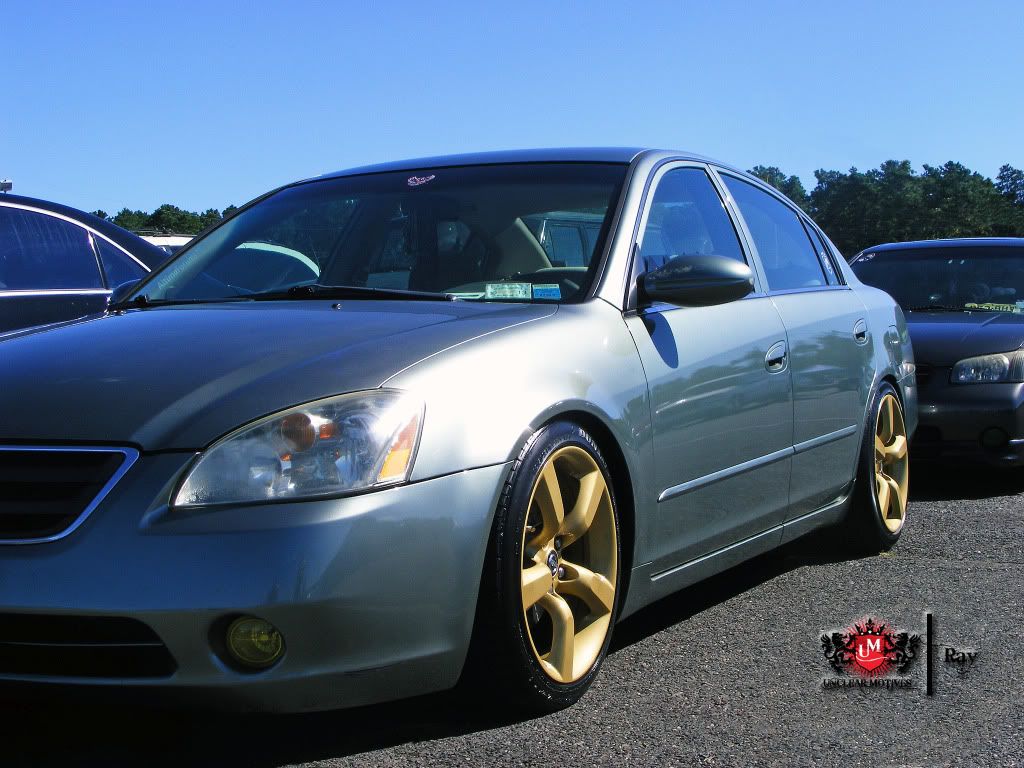 Cheers